From lab to laptop
There's always lots going on in our digital services teams. But what's it really like working here at NICE? We talk to a member of the team to find out.
Tell us a bit about yourself.
Hi, my name's Eleanor Mollett, I'm a senior service delivery manager here at NICE. I live in Stockport with my husband and my cat, Mitsy. In my spare time I'm in a choir and I also enjoy walking.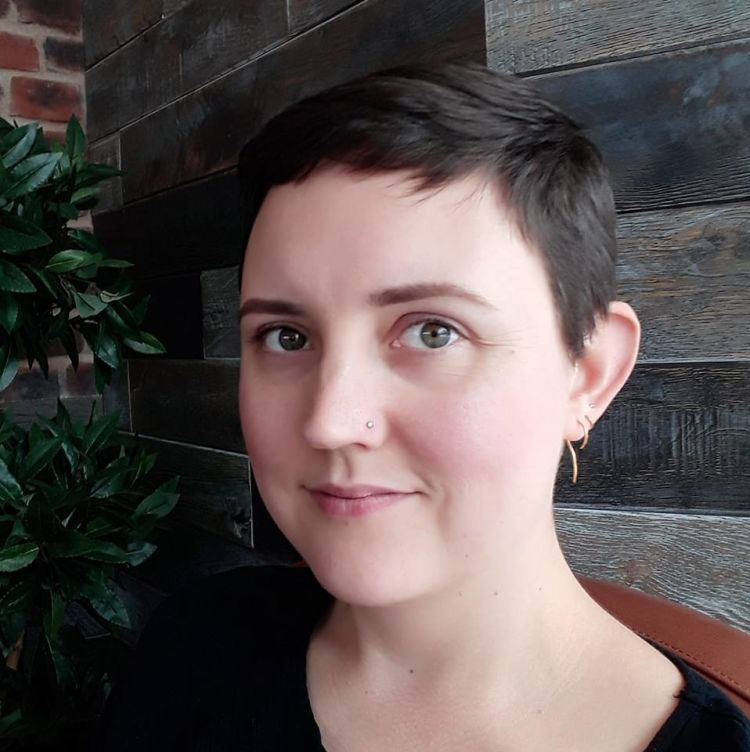 When did you join NICE?
I've been here for nearly a year now.
What was it that made you want to work with us?
I've worked in the public sector before and I really enjoyed it. I have a background as a biochemist, so I particularly wanted to work in the healthcare sector.
Describe your career journey so far.
I started out as a biochemist in academic research, doing my PHD. When I finished I realised that, as much as I loved being in a lab, I wanted to do something else for a bit. I wanted to work in the public sector as I like knowing that what I do is helping people. I decided to work in digital, because it looked like the most interesting way to do that! So I joined a graduate scheme called the Civil Service Fast Stream where I went on different placements in different parts of government. It was really interesting learning about how different areas of the public sector do IT and digital work. One of my placements was at NICE and I really enjoyed it. So when the opportunity for a full time role came up I jumped at the chance!
How has NICE supported you in achieving your goals?
My work placement here supported me by allowing me to be a delivery manager for the very first time! So I owe most of my career to NICE, actually! During my placement, I was asked what areas of digital I was interested in and they trusted me to take on a project of my own. That gave me the space to learn a lot very quickly. I was able to try out a lot of the techniques I'd seen used in my other work placements. Since coming back to NICE, I've been able to build on that. They've been really good about sending me on training courses and letting me get involved in the wider areas that I'm interested in. So, as well as doing the day to day delivery work, I'm also able to get involved in technical architecture and learn coding. That's really helped with how I interact with the developers.
What does a senior service delivery manager at NICE do?
They're the external face of digital services, really. So, this morning I was demonstrating our services to colleagues from NHS England. We also do showcases to our project stakeholders, demoing what the team are building. And there's a lot of team building involved. I enjoy helping people stay focused and aware of best practice. I also make sure everybody's working together as well as they can and that they have the resources and information they need.
What do you enjoy most about your role?
The variety, mainly. Every day is completely different to the previous one! I'm able to get involved in such a wide range of projects. One day, I might be sitting down to a co-design session with the designers. Another day, I'll be at our architecture forum. And the next day I'll be out presenting to our stakeholders. There's sitting down and planning the day to day work as well, of course. I also really like the people I work with and the freedom we have. We really have the latitude to do our work and to choose how to do it well. It's refreshing!
Describe the culture of NICE.
Everyone's really supportive. There's always somebody there if you need any help with anything. People are really willing to help each other out. And that's true across all disciplines. People aren't precious about their own roles. Everyone's willing to get stuck in. The developers will help with the testing and the designers will get involved too. Everyone's pitching in to help with each other's work.
What do you think is the biggest perk in working for NICE?
For me, it's the trust we're given and the fact that we're able to choose how we want to do our jobs. We're trusted to be professionals and to know how to do things best. So if I think of a way to help my team work together better I can just do it. I don't have to stick to rigid protocols set out by somebody else's best practice. If something works, it works. People here really understand that experimentation and going with what works is the best way to do things.
Read more stories from the team