Respiratory conditions: reducing pressure on emergency hospital services
By improving prevention, diagnosis and management
An overview of the problem
About 1 in 5 people in the UK have a long term respiratory illness. Half of them are currently being treated. Inhalers are the main treatment used.
Lung diseases result in:
6 million inpatient bed days
more than 700,000 hospital admissions in the UK each year.
To reduce pressure on emergency hospital services, the NHS Long Term Plan prioritises:
improving prevention
the diagnosis and management of respiratory conditions.
Using local data
Use data on what's happening locally to assess your current standard of care, and improve it. For example:
RightCare respiratory focus packs have data on the most common procedures and diagnoses for respiratory conditions.
Public Health England's (PHE) Inhale (an interactive health atlas of lung conditions in England) helps you to compare care across different clinical commissioning groups (CCGs) and regions. For example, you can compare asthma and chronic obstructive pulmonary disease (COPD) care.
Key reports and resources
A British Lung Foundation resource for policy makers and healthcare providers.
The Taskforce for Lung Health's five year plan highlights the patient perspective.
A collection of resources to support implementing the Long Term Plan actions on respiratory diseases. This includes maps with data for each STP, case studies and interviews to share best practice.
Improving respiratory health
In this video, Dr Martin Allen, consultant physician in respiratory health, discusses:
the long term plan emphasis on improved respiratory care
how we can reduce unnecessary hospital admissions, particularly over the winter months
addressing the mental wellbeing of people with long term respiratory conditions.
Rates of respiratory disease are higher in disadvantaged groups and areas of social deprivation. This is due to factors such as:
the amount of people who smoke
air pollution
poor housing.
Smoking
Smoking still accounts for more years of life lost than any other modifiable risk factor.
To make the case for action, you can:
You can find all our guidance, advice and other products about stopping smoking on our smoking and tobacco topic page.
Other resources include:
Flu
Flu can cause severe illness or death. This is more likely in older adults and people living with certain chronic medical conditions.
The flu vaccine is the first and most important step in prevention.
Useful reports from Public Health England:
All our guidance, advice and other products about flu are on our influenza topic page.
Our flu vaccination guideline makes recommendations on:
increasing awareness of the flu jab
using all opportunities to identify people who should be encouraged to have the vaccination.
Our clinical knowledge summaries offer practical guidance for GPs. They also provide accessible summaries of the evidence. These include:
Air pollution
The health problems resulting from exposure to air pollution impact people who suffer from illness and premature death, our health services and business.  
The NHS is a significant contributor to air pollution, as it accounts for 3.5% of all road traffic in England.
Every breath we take: the lifelong impact of air pollution from the Royal College of Physicians and the Royal College of Paediatrics and Child Health examines the impact air pollution has on our nation's health. It will help you build a case for action.
You can find our guidance, advice and other products about air quality on our environment topic page.
The NICE guideline on air pollution: outdoor air quality and health recommends taking a number of actions in combination, because multiple interventions are likely to act cumulatively to produce significant change. This guideline includes recommendations on planning, clean air zones, speed reduction, walking and cycling.
The NHS long-term plan includes a commitment to reduce emissions from public sector vehicle fleets, in line with our quality standard on outdoor air pollution.
Early and accurate diagnosis and treatment
The NHS long term plan identifies exacerbations of respiratory illnesses as one of the factors affecting demand for services, so preventing these is a priority.
Early and accurate diagnosis is essential so that people can start treatment and make changes to their lifestyle as soon as possible.
Chronic obstructive pulmonary disease (COPD)
Around a third of people with COPD are not diagnosed until their first hospital admission for exacerbation. Our guidance will help you with improving early diagnosis and managing exacerbations.
All our guidance, advice and other products about COPD are on our COPD topic page.
Our advice and other information on COPD includes:
Asthma
In the UK, 5.4 million people are currently receiving treatment for asthma. It is the most common reason for urgent admissions to hospital in children and young people in England.
About 90% of NHS spending on asthma is for medication. But incorrect use of medication can contribute to poorer outcomes and increased risk of exacerbations or admission.
Useful data sources for asthma:
The Royal College of Physicians' National Asthma and COPD Audit Programme reports continuous audits of admissions to hospital for adults with asthma and COPD, and includes data for local footprints and individual hospitals.
NICE has pulled together data on the uptake of our guideline on asthma so that you can compare your area with the national average and identify opportunities for improvement.
The Royal College of Physicians' national review of asthma deaths identifies avoidable factors and makes recommendations to improve care and reduce the number of deaths.
You can find all our guidance, advice and other products about asthma on our asthma topic page.
Other resources include: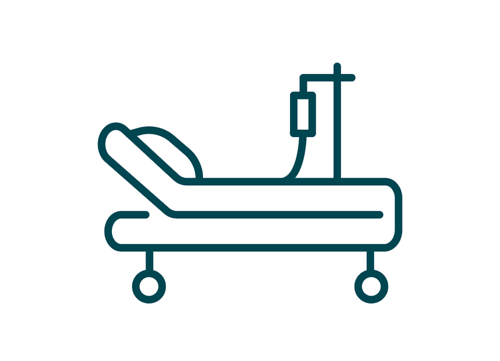 Pneumonia
Community acquired pneumonia is a leading cause of admission to hospital. It continues to place a huge burden on the NHS.
Pneumonia admissions have risen by 35% since 2013, and there are indications that admission may not have always been essential.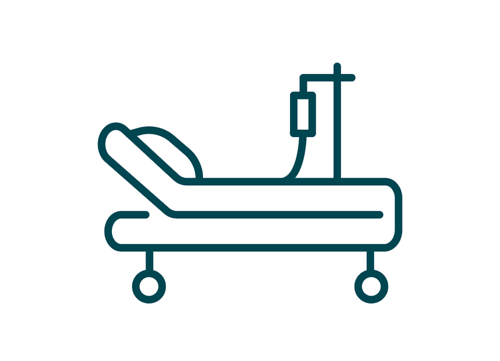 You can find all our guidance, advice and other products about pneumonia on our pneumonia topic page.
Another resource includes a clinical knowledge summary on immunizations – pneumococcal.
Tuberculosis
Tuberculosis is curable and preventable. However, if not treated properly, it can be fatal.
You can find all our guidance, advice and other products about tuberculosis on our tuberculosis topic page.
Personalised care, behaviour change and mental wellbeing
Ensuring people get the right care, in the right place, at the right time across the health and social care system is key to making the system sustainable and effective.
Expanding the choices and control that people have over their own care is a priority in the NHS long term plan.  
The NHS is introducing a comprehensive model of personalised care across England. It covers:
shared decision making
enabling choice
personalised care and support planning
social prescribing and community-based support
supported self-management.
Supporting people to change their behaviour and supporting mental wellbeing are also central to managing long term conditions.
Personalised care
We have several products that can help with embedding personalised care into your services:
Behaviour change
Helping people to change their behaviour, for example by stopping smoking or being more physically active, can have a big impact on their health.
We have a lot of guidance and other information on this, which you can find on the behaviour change topic page.
Or you can read the resource on Making Every Contact Count to see how our guidance contributes to helping people make changes and lead a healthy life.
Supporting mental wellbeing
Two thirds of people with a long term physical health condition also have a mental health condition. Anxiety and depression are the most common and are a particular issue for people with respiratory conditions.
As set out in Implementing the Five Year Forward View for Mental Health the expansion of Improving Access to Psychological Therapies (IAPT) services will focus on people in these groups, by:
providing psychological therapies in the same place as physical health care services
integrating psychological therapies into primary or secondary care services (such as those for respiratory conditions).
Psychological therapies that are already used in IAPT services could be deployed in IAPT services for people with long term conditions.
Our guidance on mental wellbeing
Our guidance and advice on mental wellbeing that's particularly relevant to people with multiple long term conditions includes:
Guidance
Quality standards
Social prescribing assessment tool
We've endorsed a social prescribing assessment tool, to help put our guidance into practice. It is a questionnaire for healthcare professionals to use with older patients to give a baseline wellbeing score, before working with them to improve their independence and mental wellbeing.
Case studies
Case studies showing how organisations have implemented guidance on mental wellbeing in people with long term conditions include:
See our topic pages on depression and anxiety (which includes panic disorder) for links to all our guidance and advice on these conditions.

Respiratory conditions make a big contribution to the pressures on the NHS during winter, because they often lead to people needing hospital care or emergency admission. Reducing these pressures depends on better prevention, diagnosis and management of respiratory conditions, and factors that contribute to these conditions, such as frailty and cold homes.
For every degree drop in temperature below 5°C, primary care respiratory consultations increase by more than 10%, and admissions for respiratory conditions also increase.
Public Health England produces weekly bulletins on emergency department use covering the numbers of people attending and the main types of symptoms they have.
Frailty
Older people with frailty are particularly vulnerable over the winter months. Admissions for patients with frailty often relate to long term health problems such as COPD or to an acute infection such as pneumonia.
Our guidance, advice and other products about frailty are on our older people and multiple long term conditions topic pages.
The resource on improving care and support for people with frailty pulls together the key resources related to the topic. It focuses on improving detection, assessment and risk reduction for people with or at risk of developing frailty.
Cold homes
Cold homes are linked to an increased risk of developing a wide range of conditions including asthma and pneumonia, according to Public Health England. Cold temperatures also lower resistance to respiratory infections. Older people are particularly susceptible to the cold.
You can find guidance, advice and other resources about cold homes on our older people topic page, and in the NICE pathway on excess winter deaths and illness associated with cold homes.
Implementation support
For implementation support and slide shows to accompany this resource, contact your local NICE field team.